Jan 17, 2023
T-Time Podcast // Ep. 5: Which Golf Event is For YOU!
Today is Tori's first solo episode, and she has decided to tackle a topic close to her heart: retreats and tournaments.
These events are a regular occurrence in her life, and she has found that she is often asked the same questions about them. In this episode, Tori wants to give you a deeper understanding of these events and answer the most frequently asked questions she receives.
Her goal was to create amazing golf experiences for women to come together and enjoy beautiful courses, good food, and great company. She wanted to create a spot where female golfers could come and have everything taken care of, so they could fully immerse themselves in the golf experience without worrying about the details. She started with the Girls Gone Golfing Ireland Retreat in 2021, an all-inclusive affair where everything from transportation, food, reservations, and caddies were taken care of. This retreat had a close-knit group of 20 women, as they play some of the most beautiful courses in the world. This experience empowered her to create the Desert Classic, a tournament that is just as extravagant as what the men have, if not better.
Later, she will be joined by Eduardo Rojas, General Manager at Villa del Palmar at the Islands of Loreto, and Richard Taylor, Strategic Account Manager at TaylorMade Golf Company, as they go through the 2023 Dazante Bay Invitational, where TPC Danzante Bay and neighboring Villa del Palmar Beach Resort & Spa at The Islands of Loreto are holding the inaugural Two-Person Team Challenge. Additionally, there is an update for all women golfers for the 2023 golf line-up.
The 2023 Line-up
The 2023 Desert Classic Tournament is a three-and-a-half day event with a shopping night, tournament days, food, drinks, entertainment, and golf. The event is already sold out, but there is a waitlist; new activities like karaoke, bingo, and Titleist experience will be added from last year's tournament. Tori wants to keep the players entertained and busy throughout the tournament!
The Danzante Bay Invitational in Loreto, Mexico is a Cinco de Mayo special! The three-day tournament consists of a practice round and two official tournament days. It offers amazing golf, a beach, beautiful water, and a vacation experience. The tournament is capped at 100 players and is about 50% full. If interested, reserve a team soon!
The 2023 Creek Cup is a Ryder Cup, Solheim Cup format tournament held at Pebble Beach, California. It features two teams of 10, uniforms, caddies, beautiful dinners, photography, videography, and spectacular golf at Pebble Beach and Spyglass. Even though the tournament is a competition experience, it's still laid-back enough for beginners to come and have a great time, experience Pebble Beach and have that team feeling.
Like the Desert Classic, the Ireland retreat is one of Tori's favorites, and it also sold out quickly. This event offers a great golfing experience with high-quality courses and amenities. The Ireland retreat offers a different experience, including playing five golf courses and staying at two different resorts. Everything is taken care of, making it a stress-free and enjoyable experience for all participants.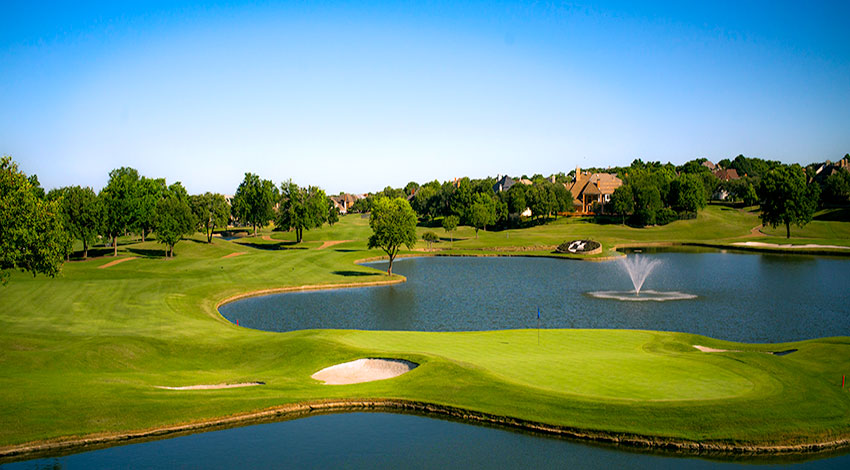 The Dallas Shootout is a two-day tournament held at the Stonebriar Country Club in Frisco, Texas. It is similar to the Desert Classic, with a schedule, special guests, experiences, music, and 200 players. One difference is that the accommodations are located next to the golf course at the Westin Hotel. For information will be available soon, so stay tuned!
What are the requirements for playing in the tournaments?
To participate in the tournament, an active GHIN and established handicap index is required. The highest handicap index allowed is 36. All skill levels are welcome to participate. The tournament is designed to be a comfortable and fun learning experience for all participants, especially if it is your first tournament. If you have never played in an official golf tournament before, this is a great opportunity to do so with a welcoming group of women.
If you have no partner, you can still sign up as a single player. Tori will pair you with another single player for the tournament. Both double and single-occupancy room options are available for the tournaments and retreats, offering flexibility for room arrangements.
A little about the 2023 Danzante Bay Invitational!
TPC Danzante Bay:
First, the golf course is in front of a bay, a UNESCO heritage site with beautiful mountains and surroundings. The contrast of the desert and greens makes for a unique experience. Crafted by Rees Jones, TPC Danzante Bay is a brilliant, multi-themed 18-hole golf course that runs over and through valleys, arroyos, dunes, and foothills. The remarkable golf course is enveloped in panoramic vistas that show off the natural beauty of the region.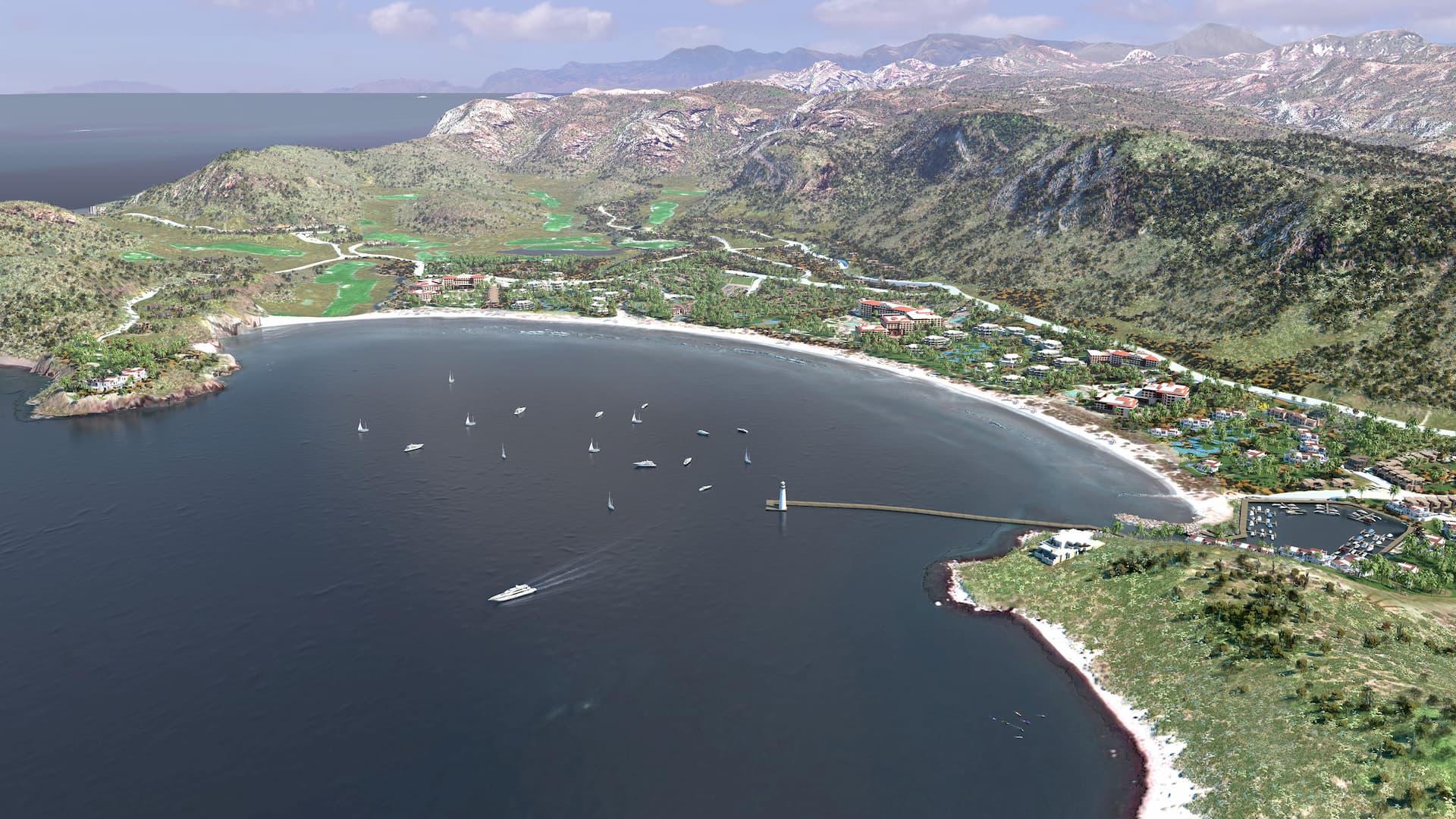 Villa del Palmar Resort:
This resort is all-inclusive, meaning all food and beverages are included. There are multiple restaurants to choose from for breakfast, lunch, and dinner, as well as room service and a beverage cart on the golf course. The architecture of the resort matches the mountains, creating a special atmosphere. Apart from golf, there are other activities, such as ATV rides, horseback riding, hiking, and scuba diving. Additionally, there are tours of local areas and culture, and the ocean is rich with marine life. For 2023, there will be 24-hour all-inclusive service. Also included is the nightclub, which opens three days a week, with an expanded menu for meats, mixology, and cocktails.
How to get to Dazante Bay:
The best way to reach Loreto, Mexico, for the Danzante Bay Invitational is by flying into LAX with Alaska Airlines or PHX with American Airlines. From there, you can connect to Loreto. On your return, you can fly through Loreto to Phoenix or Dallas. To note, if you're in the San Diego area, you can also take the CBX, walk over the border to Tijuana, and fly directly to Loreto. If you need help with flight reservations, feel free to reach out to Tori for assistance, or email [email protected].

Click HERE to find out all the information on all the retreats!
Follow Tori's Instagram and other social media outlets to stay up-to-date on everything!
Connect with us on your
favorite social platform:
Subscribe to our FREE Female Golfer Facebook Group:
First T Crew [Behind the Scenes of Women's Golf]
Get in touch!
Instagram:
TikTok:
YouTube:
Website:
Be sure you are subscribed to our podcast to automatically receive the NEW episodes weekly!!!